Wild fennel is an invasive plant. It is somewhat similar to the fennel we buy at the store but does not have an edible root and smells more like anise.
While the root is not edible its branches are.
So next time you go hiking take some juicy (the younger the better) wild fennel branches home.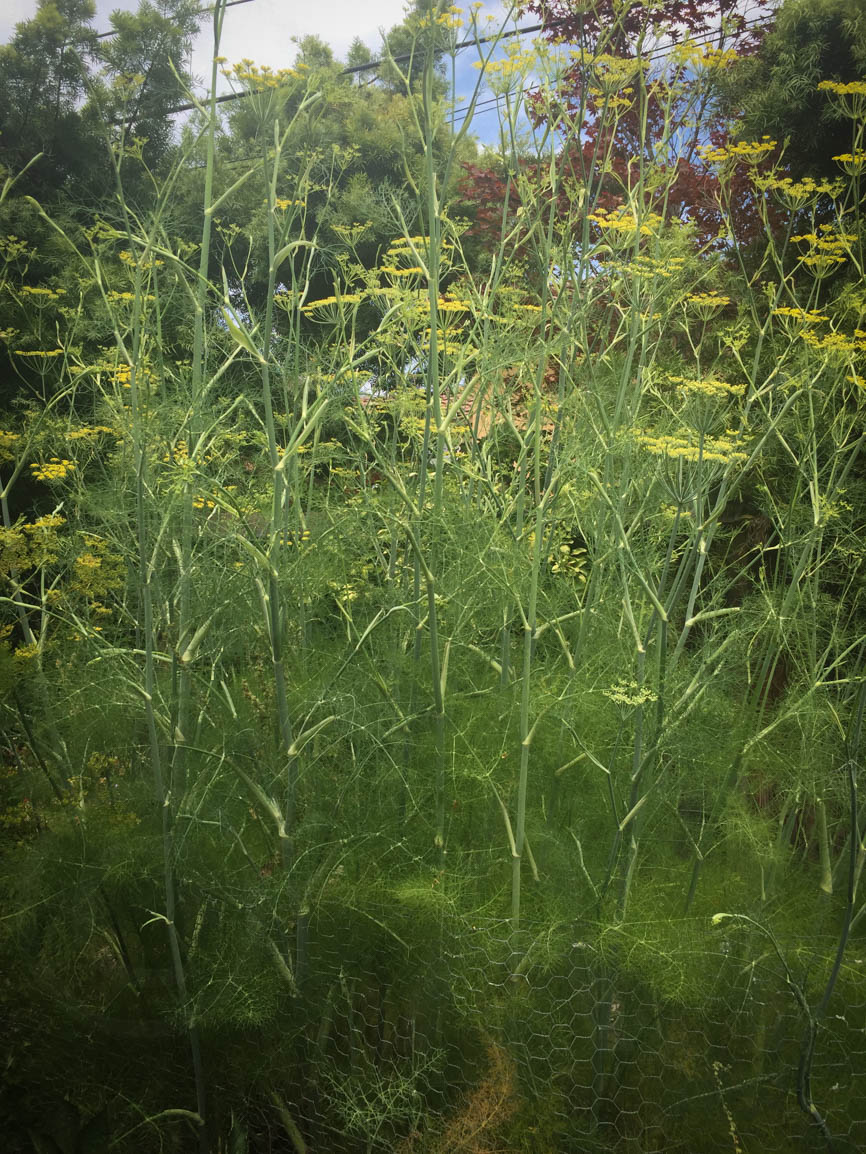 Boil them!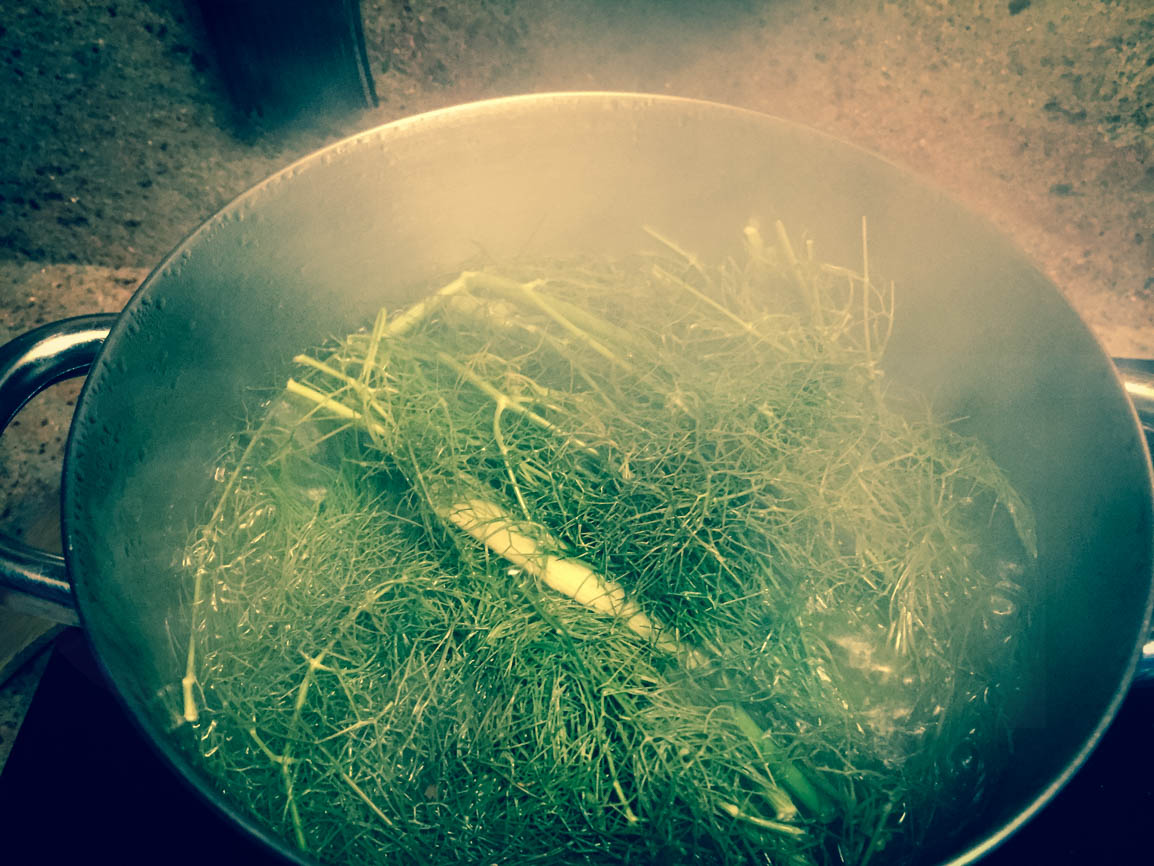 Take them out and cook spaghetti or any other pasta in the water.
Put the cooked fennel in a blender together with some cream cheese, olive oil, salt, and pepper. Blend it for 3 minutes or until smooth.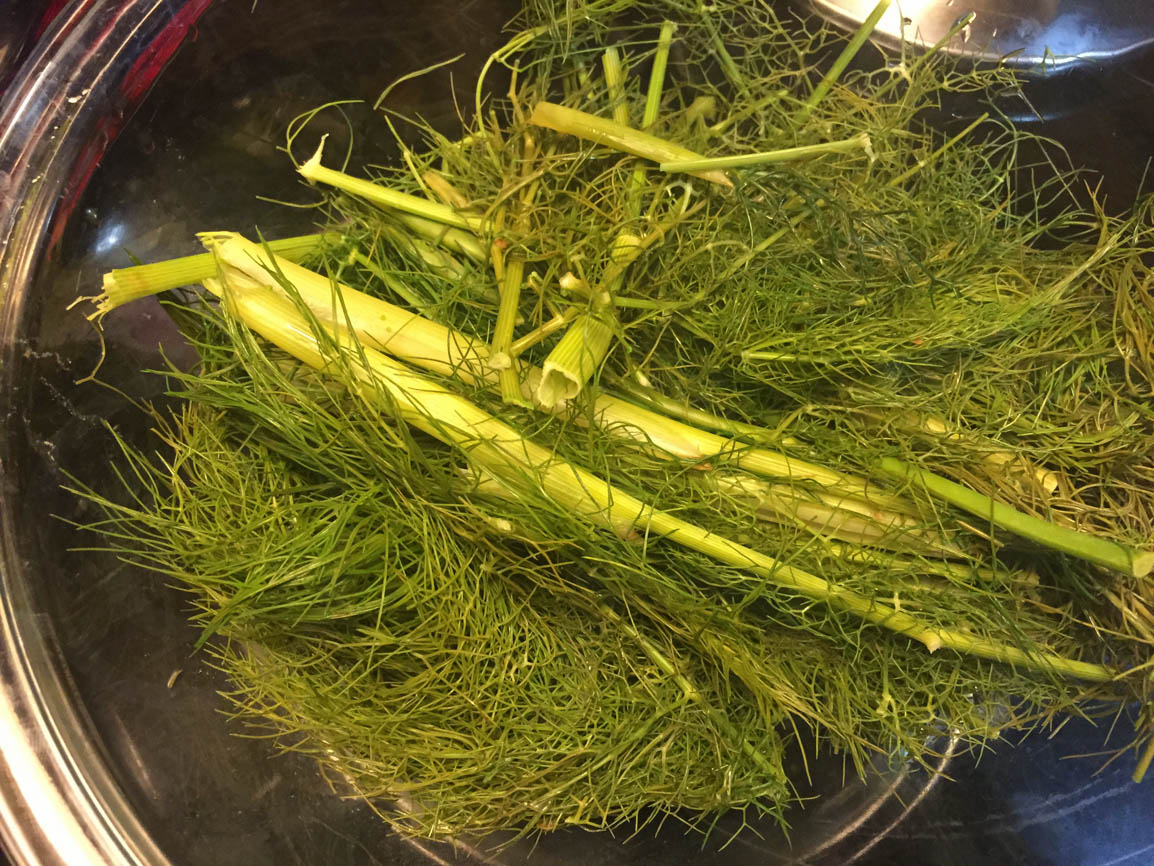 Italian style pasta and pesto are ready!