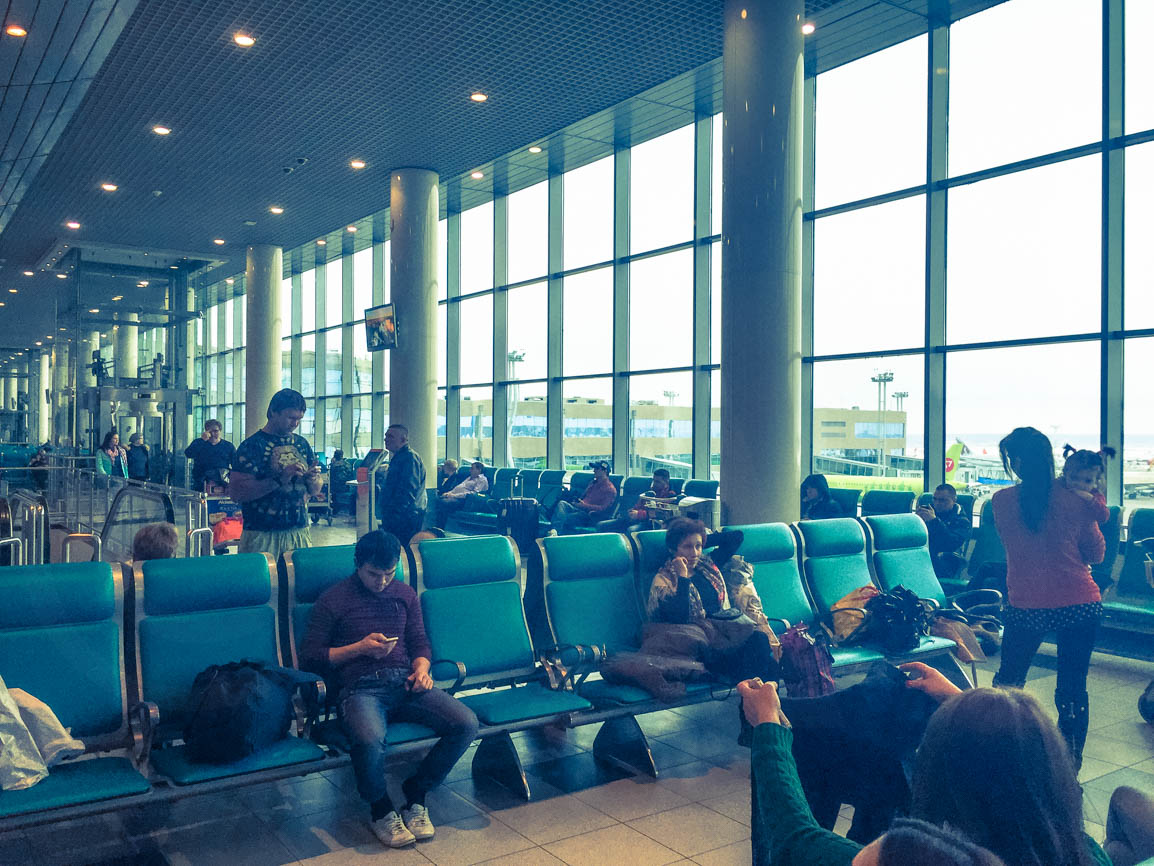 Our flight to Minsk had a connection in Moscow.
To our surprise we had to pick up our luggage and go through security at Domodedovo.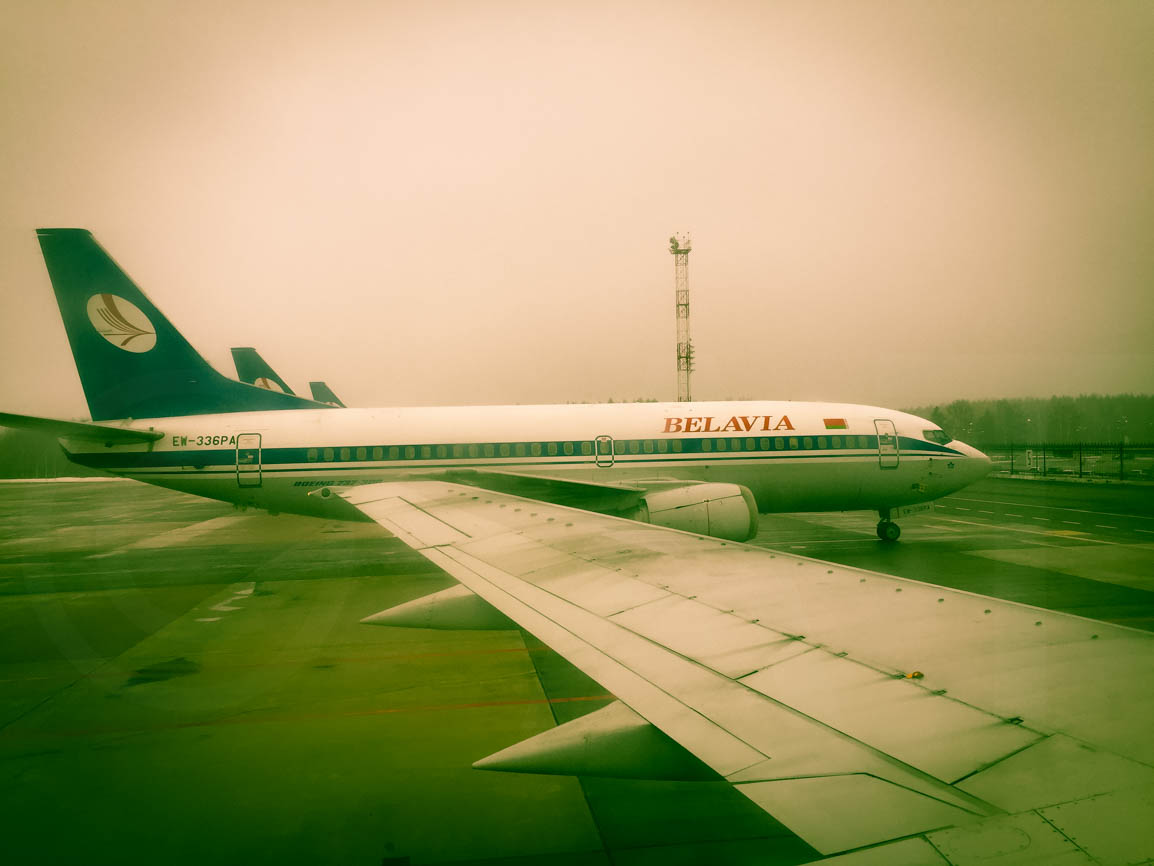 Minsk international airport is small so it took us only 15 minutes to collect our bags. We did not even have to pass passport control.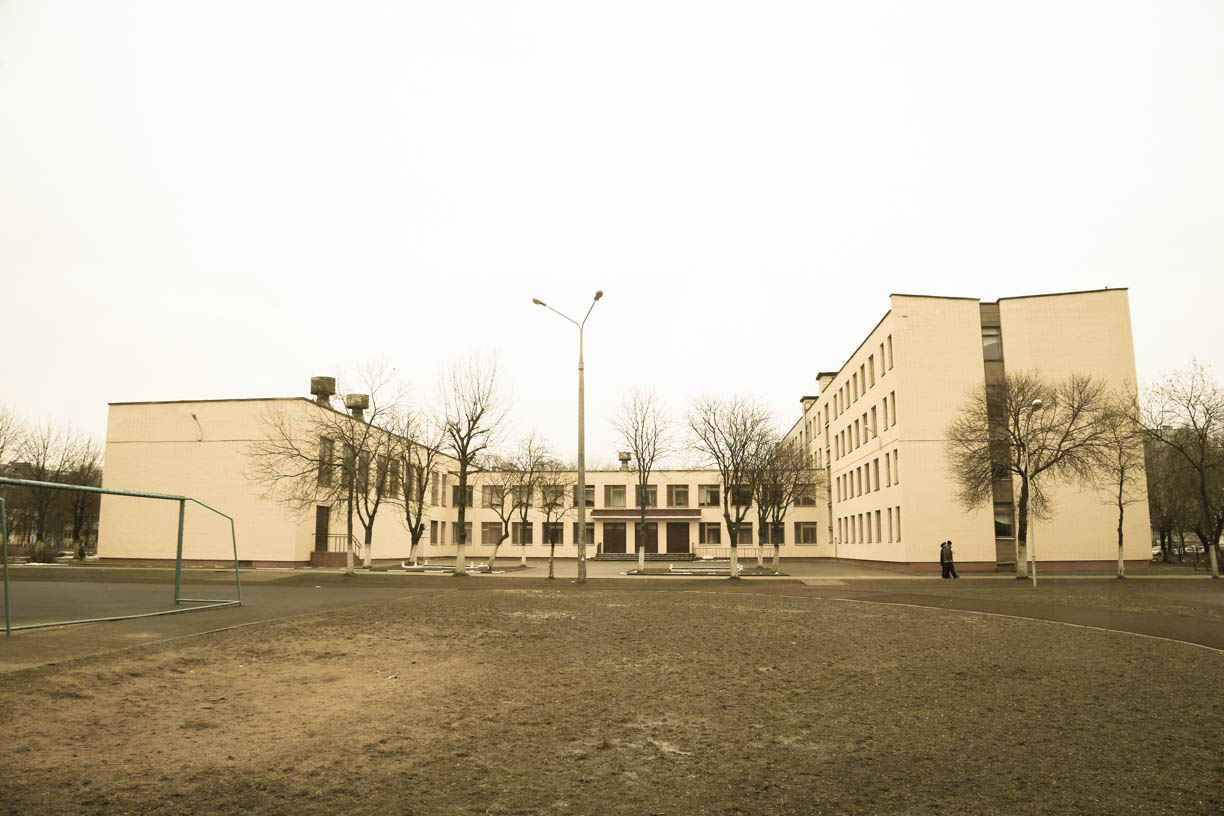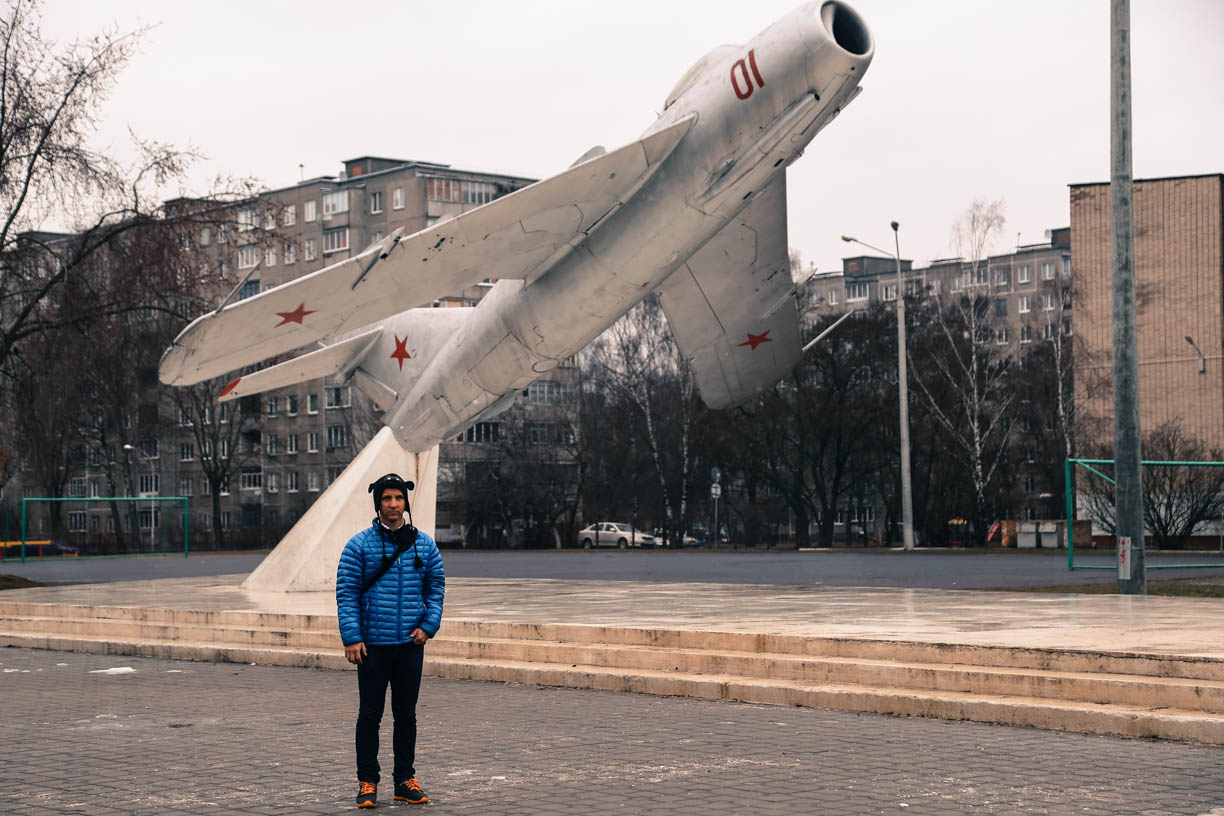 Although many Soviet era schools look exactly the same, it was fairly easy to find what used to be called English School No 64 because of the monument dedicated to the memory of pilots killed during the WWII.
While the classrooms are in the right wing, a dining room and a gym are on the left side.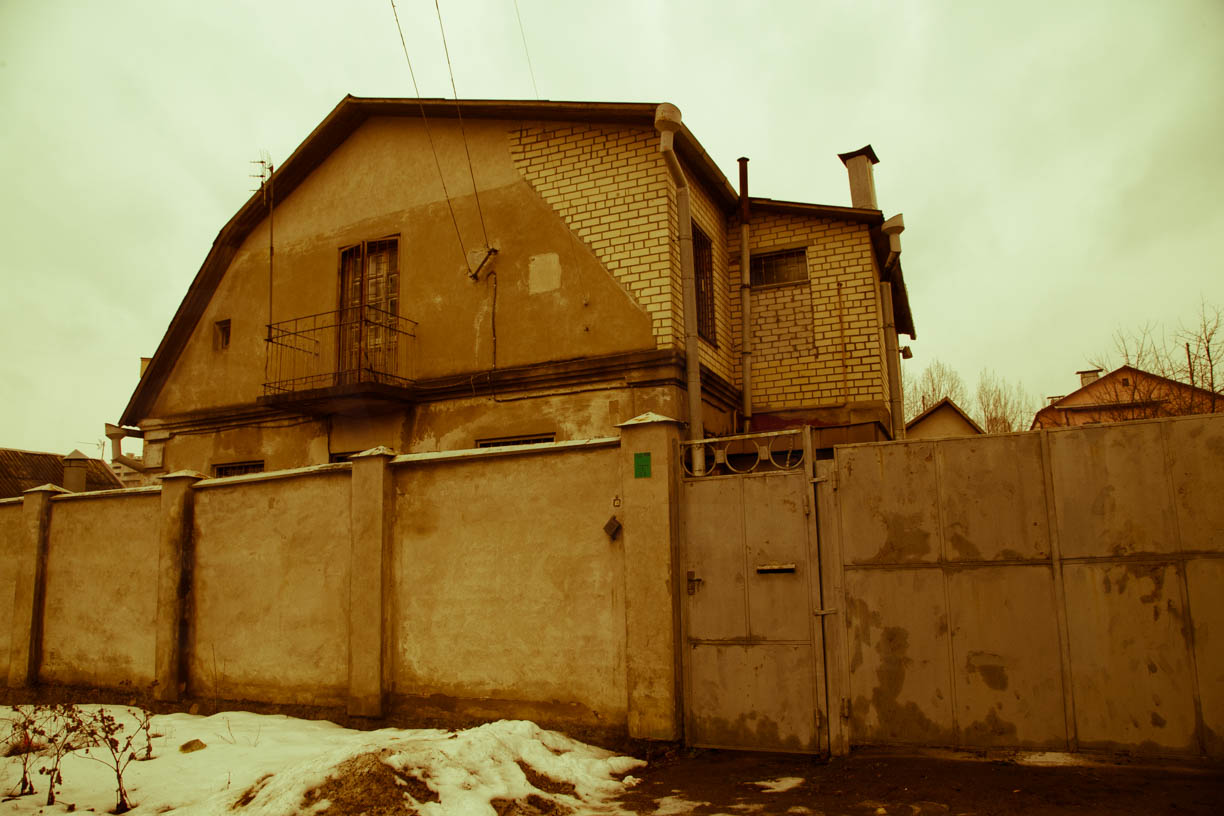 The house where I have spent majority of my childhood has not changed at all. The only difference I spotted was a huge fence.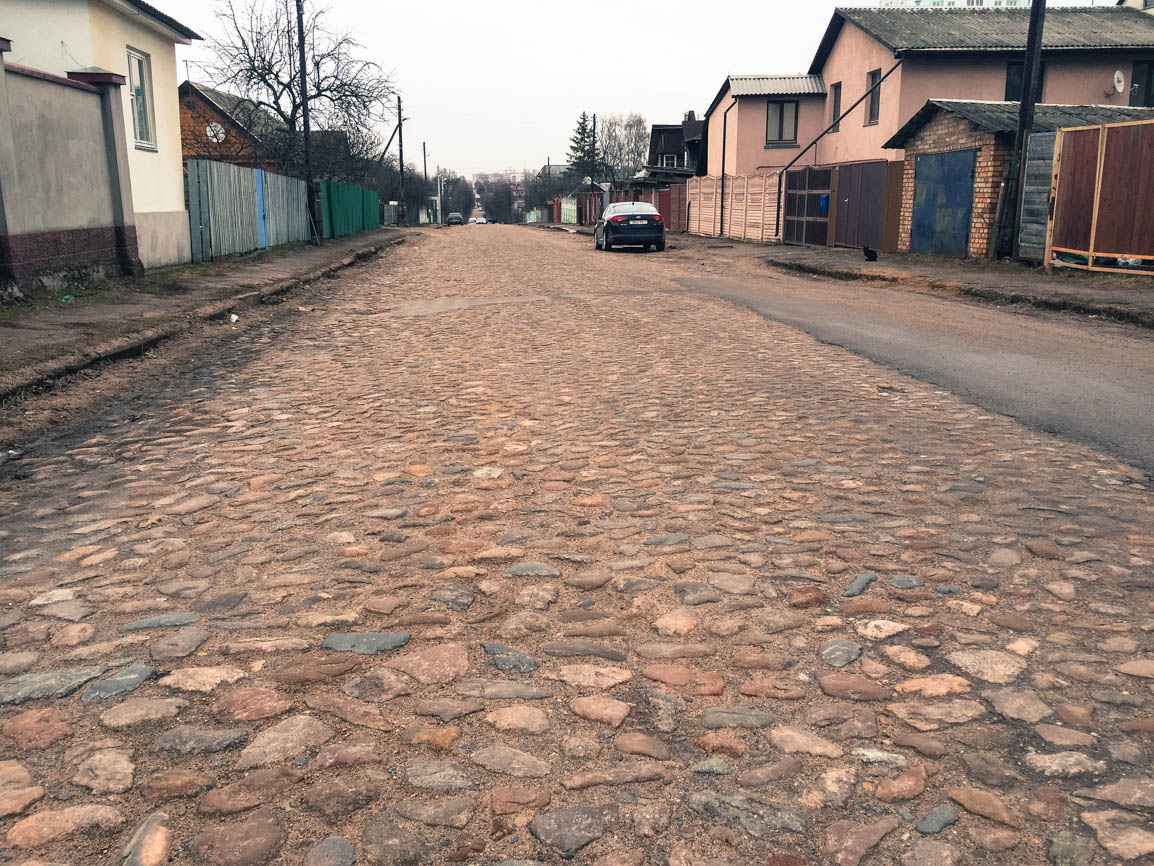 All the roads around are still in their original condition.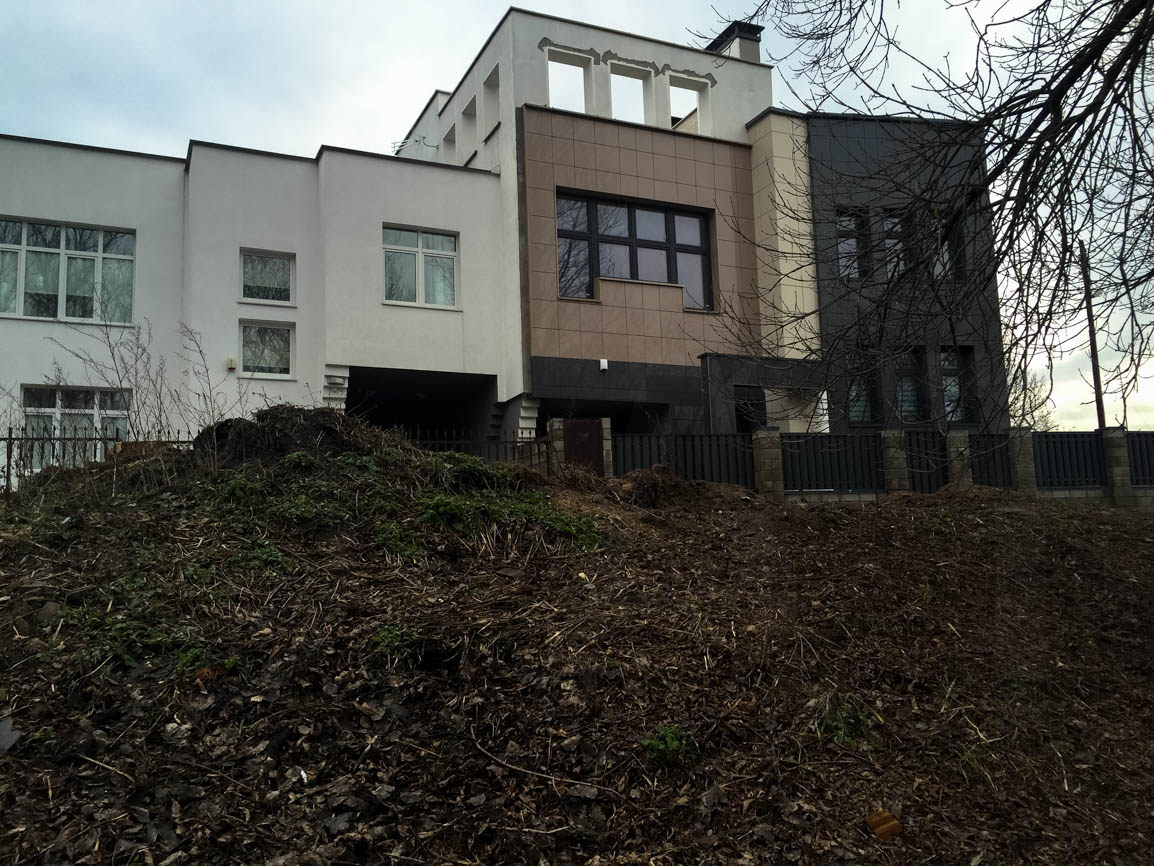 Some of the old houses were demolished and new expensive-looking houses were built.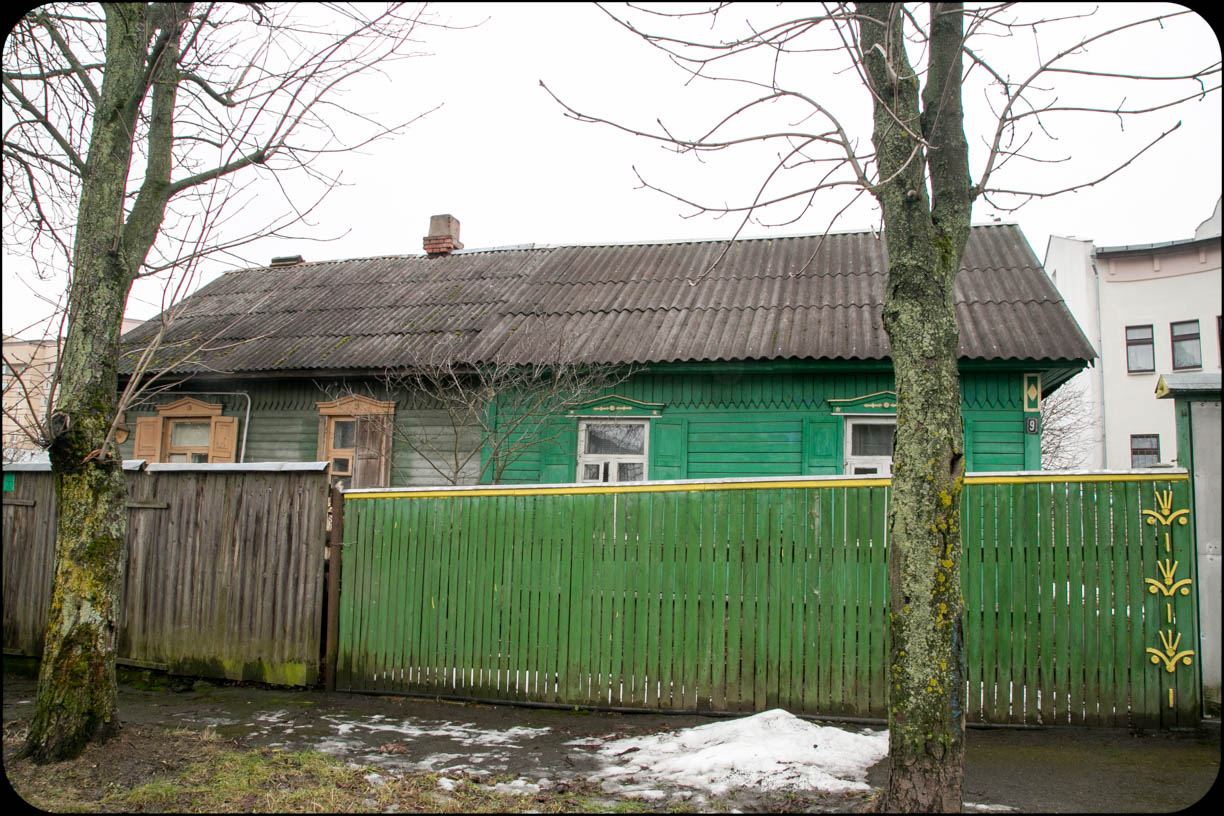 In fact, majority of houses on our street have not changed, at least from outside. Of course it is very unlikely that an old lady who used to give me painted Easter eggs (despite the fact that religion did not exist during the communist era and me being not exactly of Orthodox religion anyway) and crazy neighbors who poisoned our dog still occupied those houses.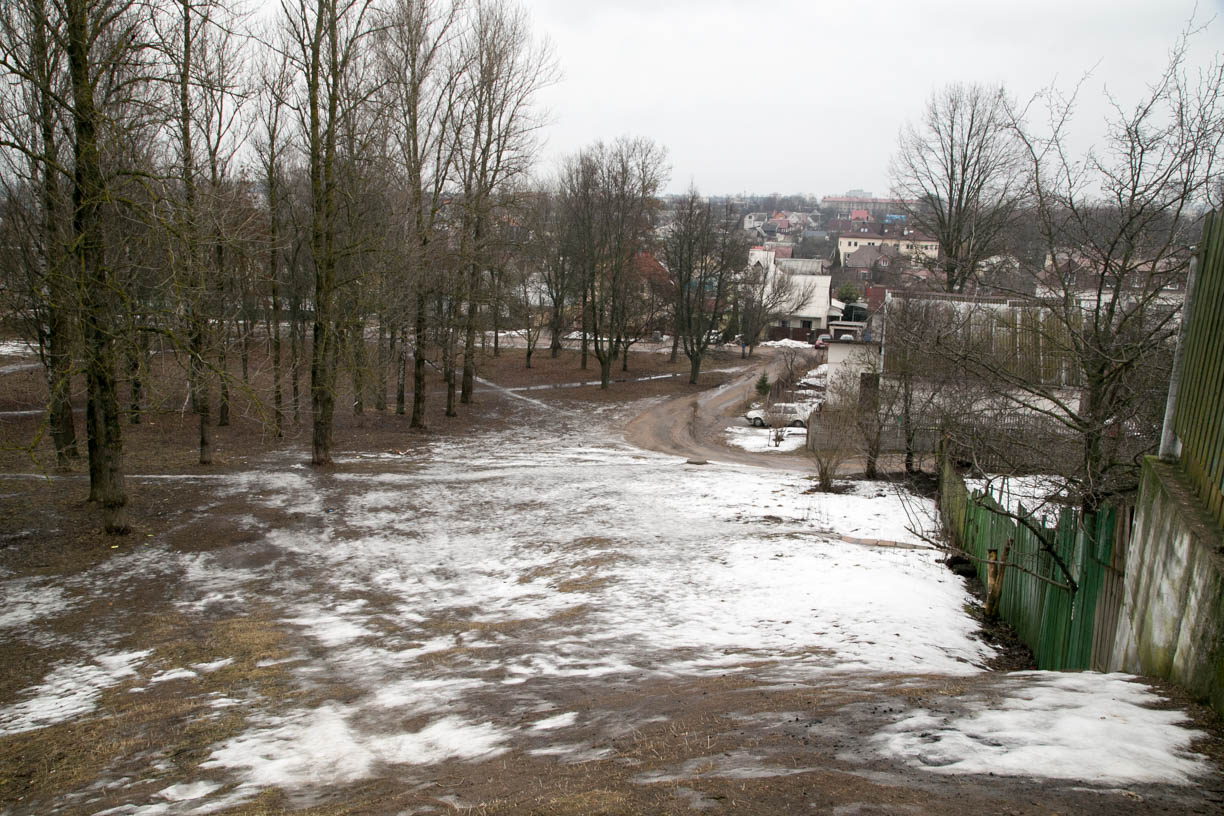 The weather is definitely changing and it does not snow that much anymore. In march, it was still possible to go sledding in our neighborhood park where drunkards met in summer and teenagers sold forbidden adult pictures for a whopping sum of 10 kopeik.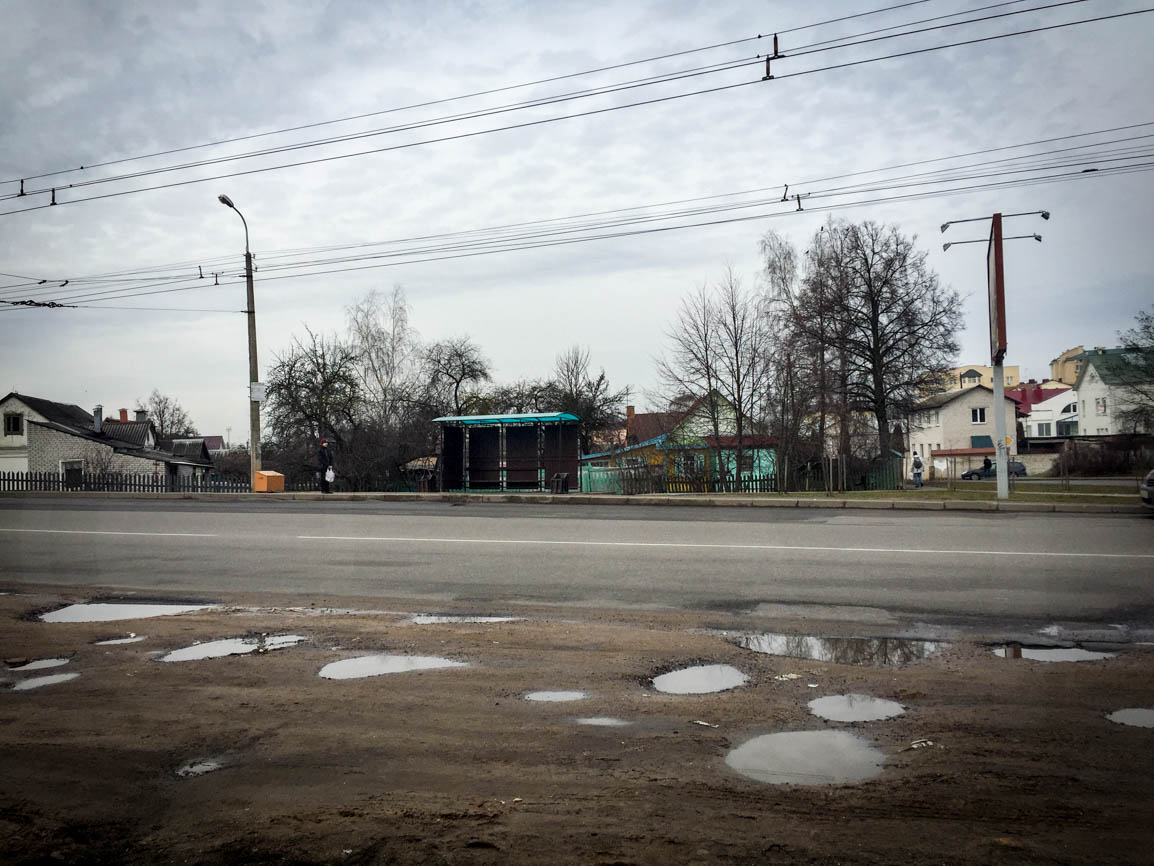 The bus station was updated but the sidewalk was never paved.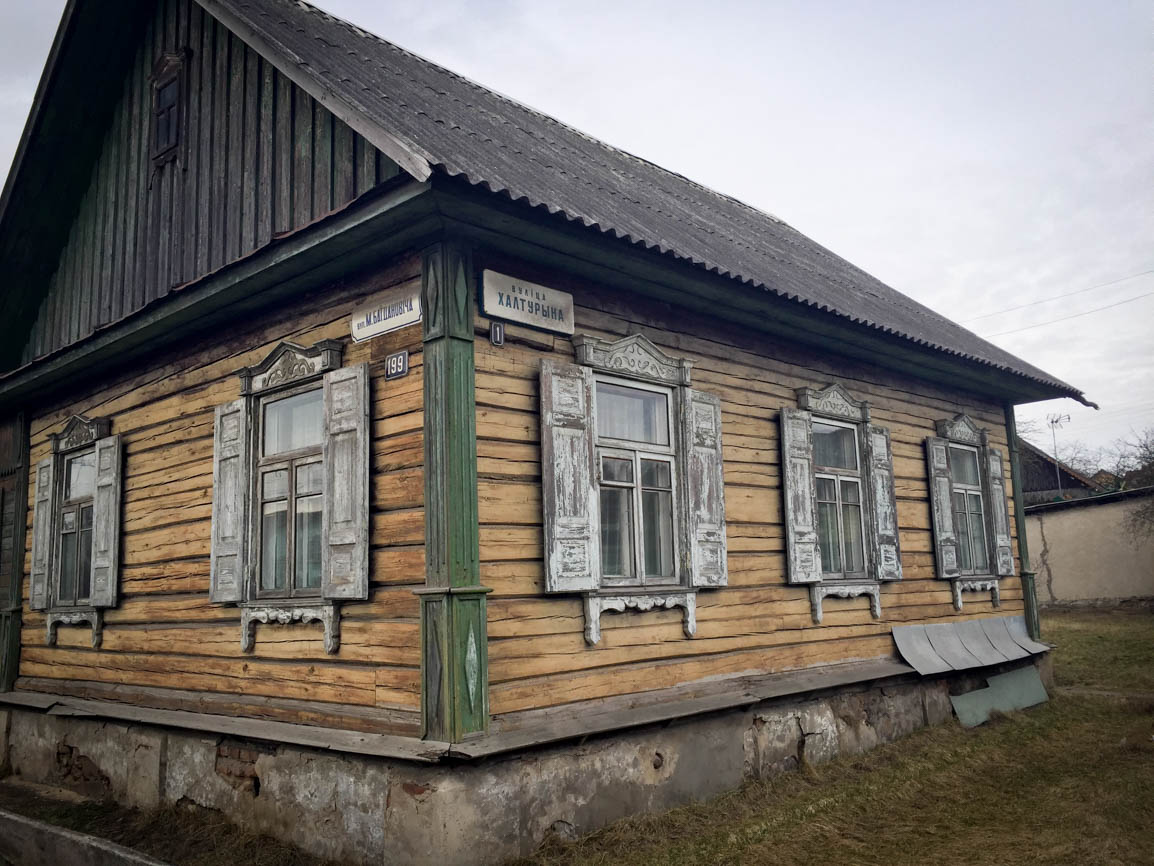 Two street names on the house - Bagdanovicha and Halturina. A local hero, founder of the modern Belarusian literature and someone less known whose name ironically sounds like a botched job or a hackwork.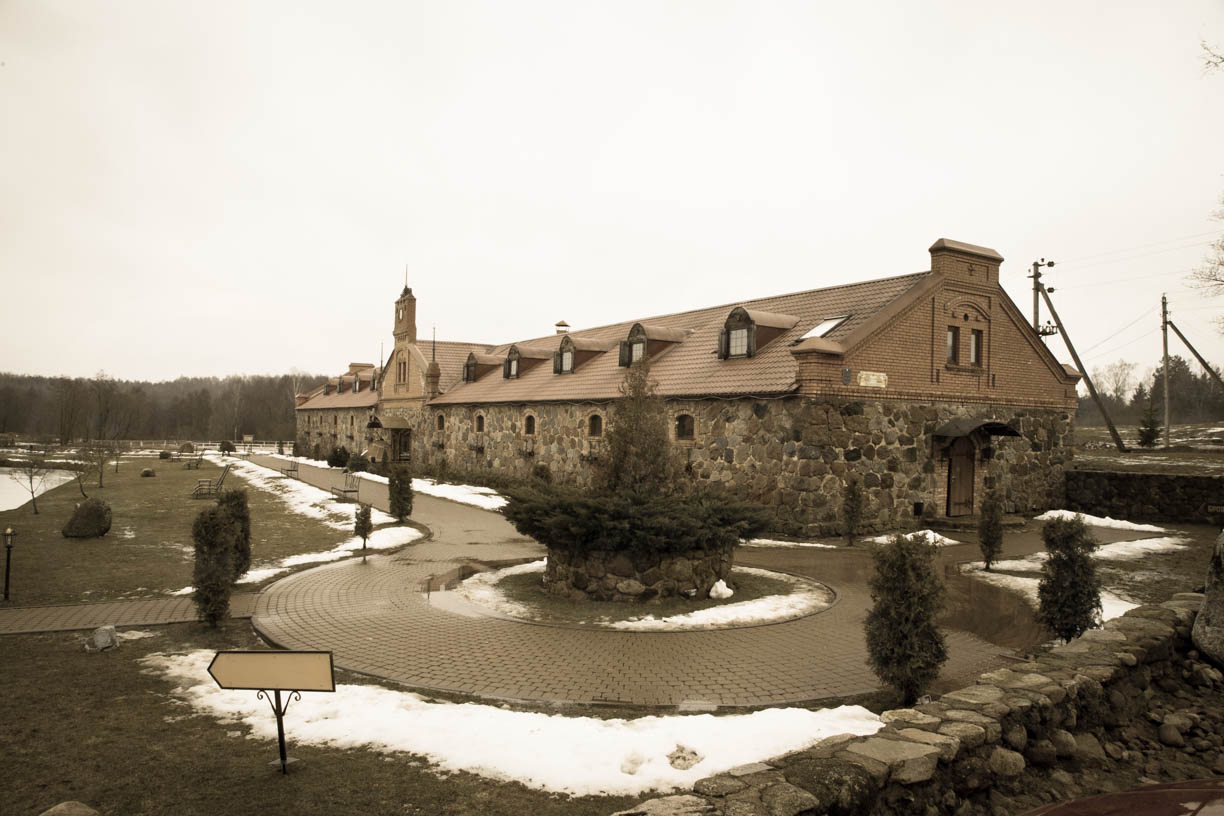 Panski Maentak Sula is an amazing place to visit. Located only 40 miles from the city, the place was rebuilt by a local businessman.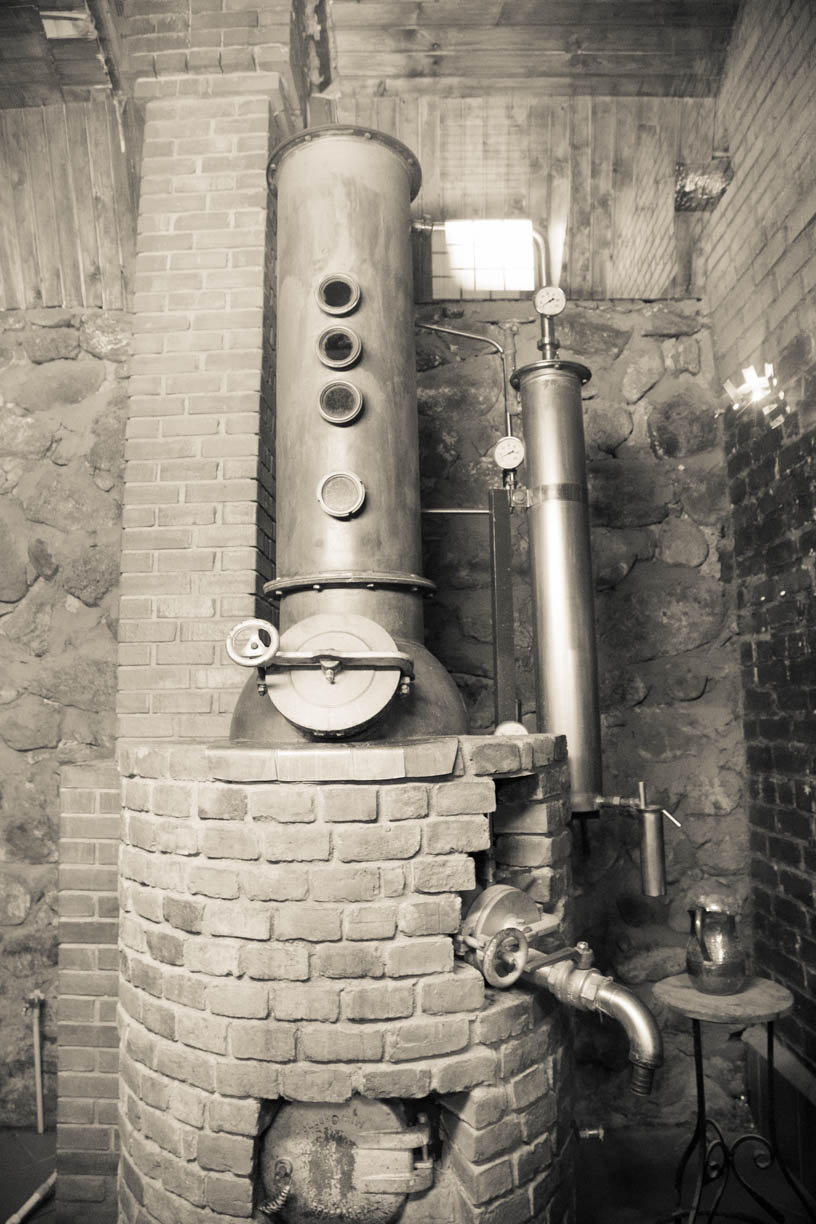 No estate is self sufficient without a distillery.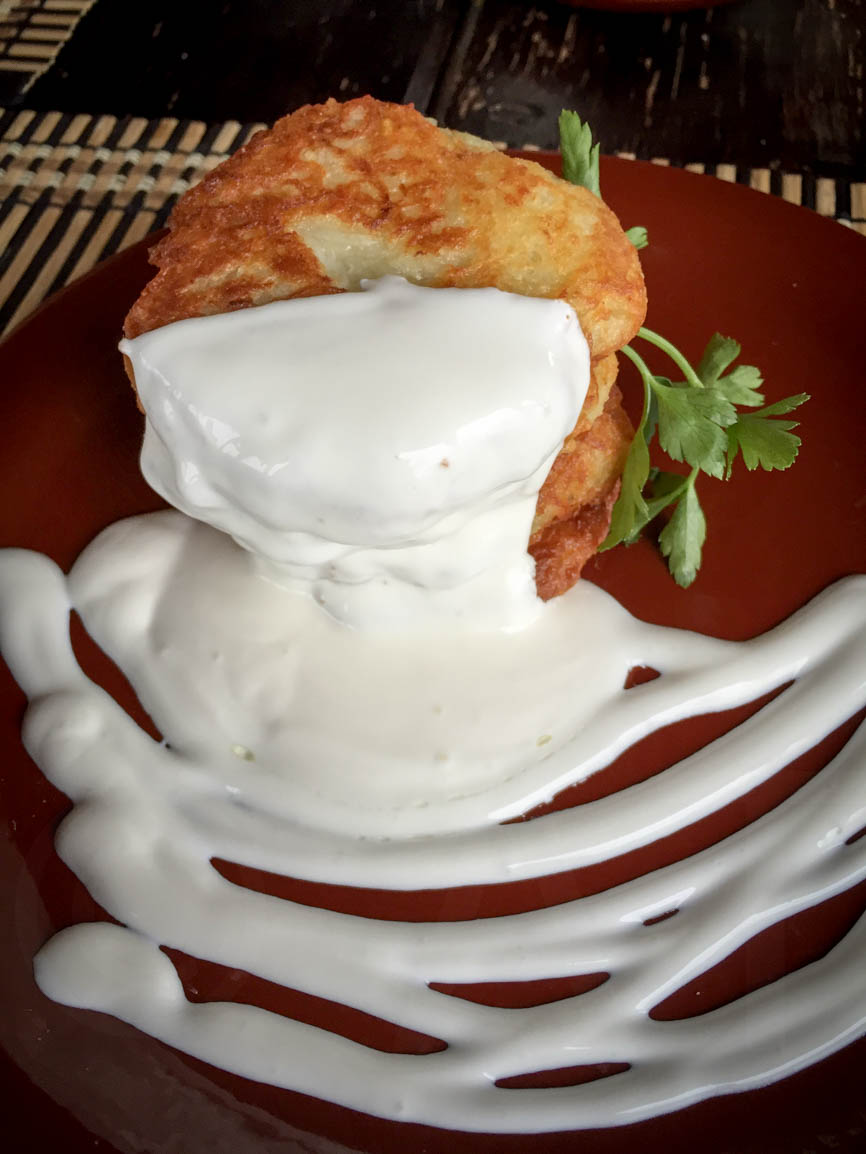 Locally produced hard spirits, samogon, along with some traditional Belarusian food can be tried at the estate restaurant.
While our draniki were fairly small, just a day before our visit to the biggest potato pancake in the world was baked here.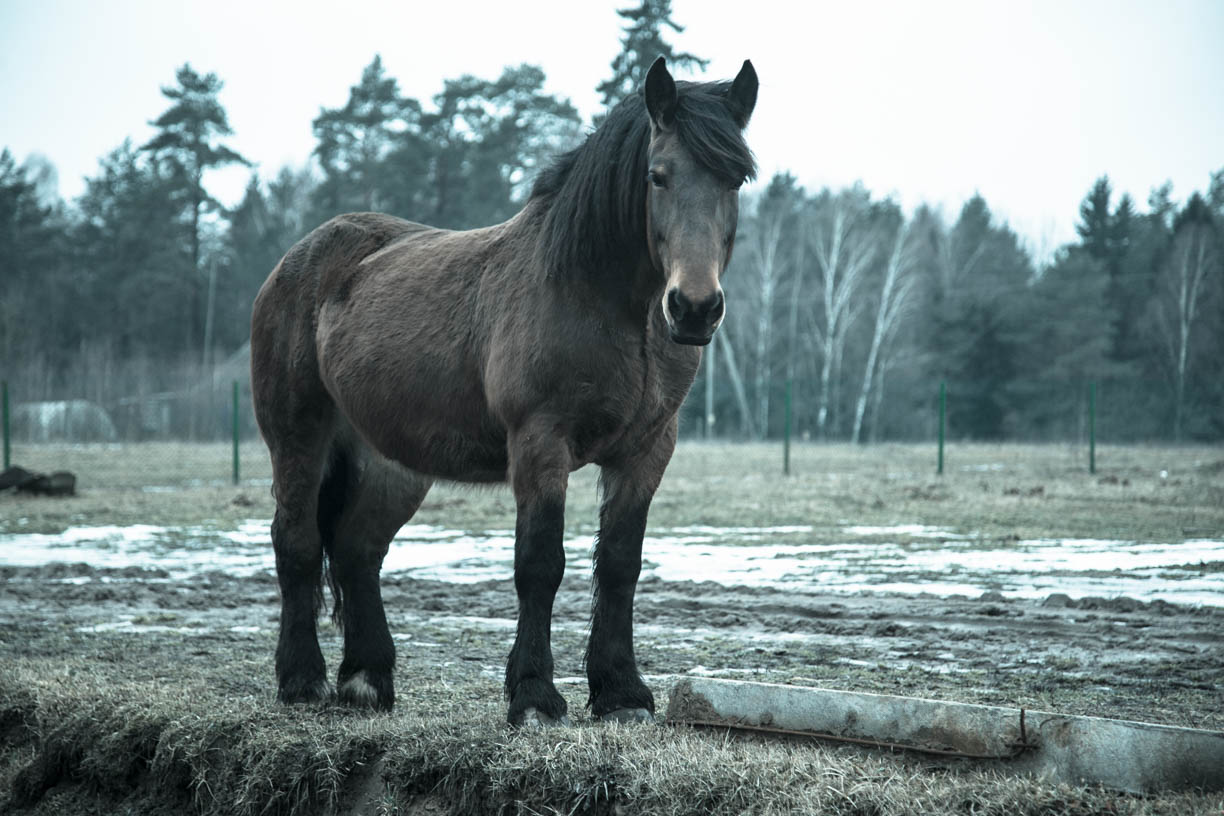 A truly Herculean horse. Too bad bogatyri exist no more.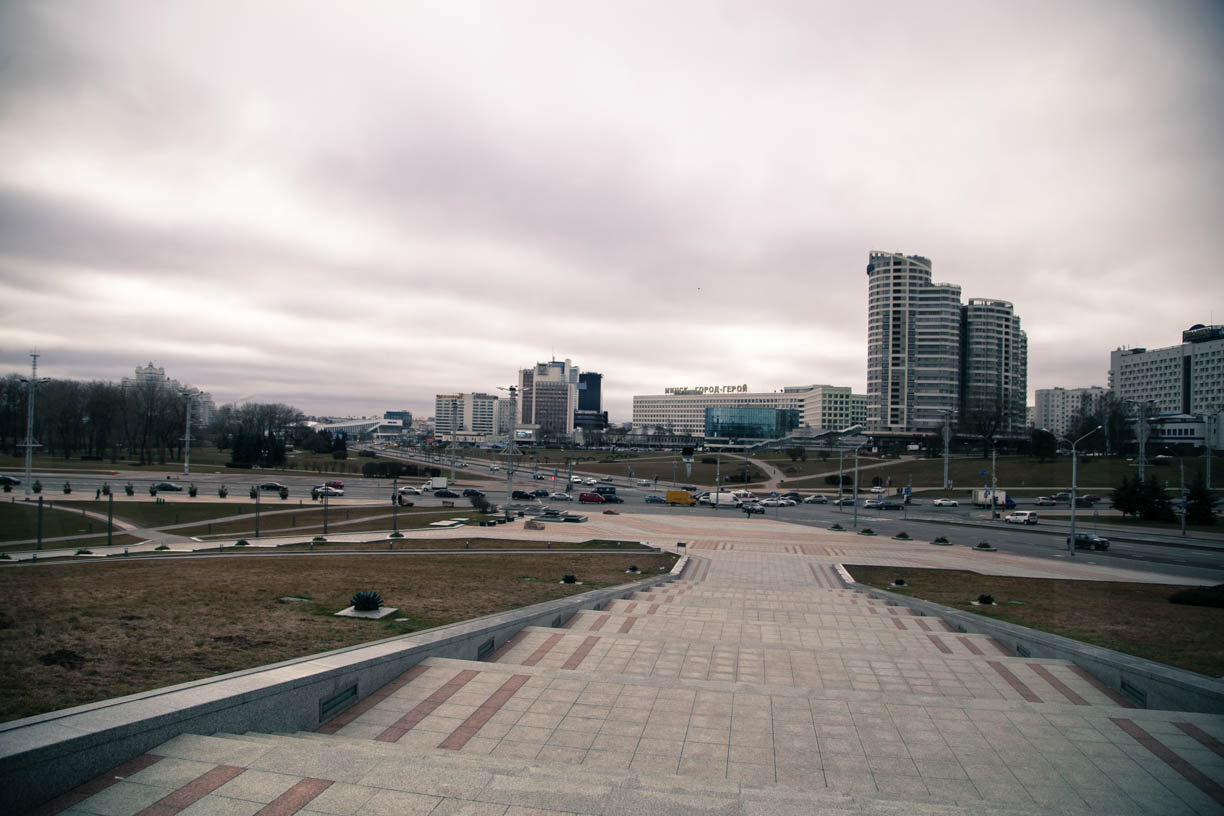 Minsk is probably one of the cleanest cities I have been to. Not only city crews are hard at work cleaning the streets from dusk to dawn, but also residents don't through trash around because fines for littering are huge.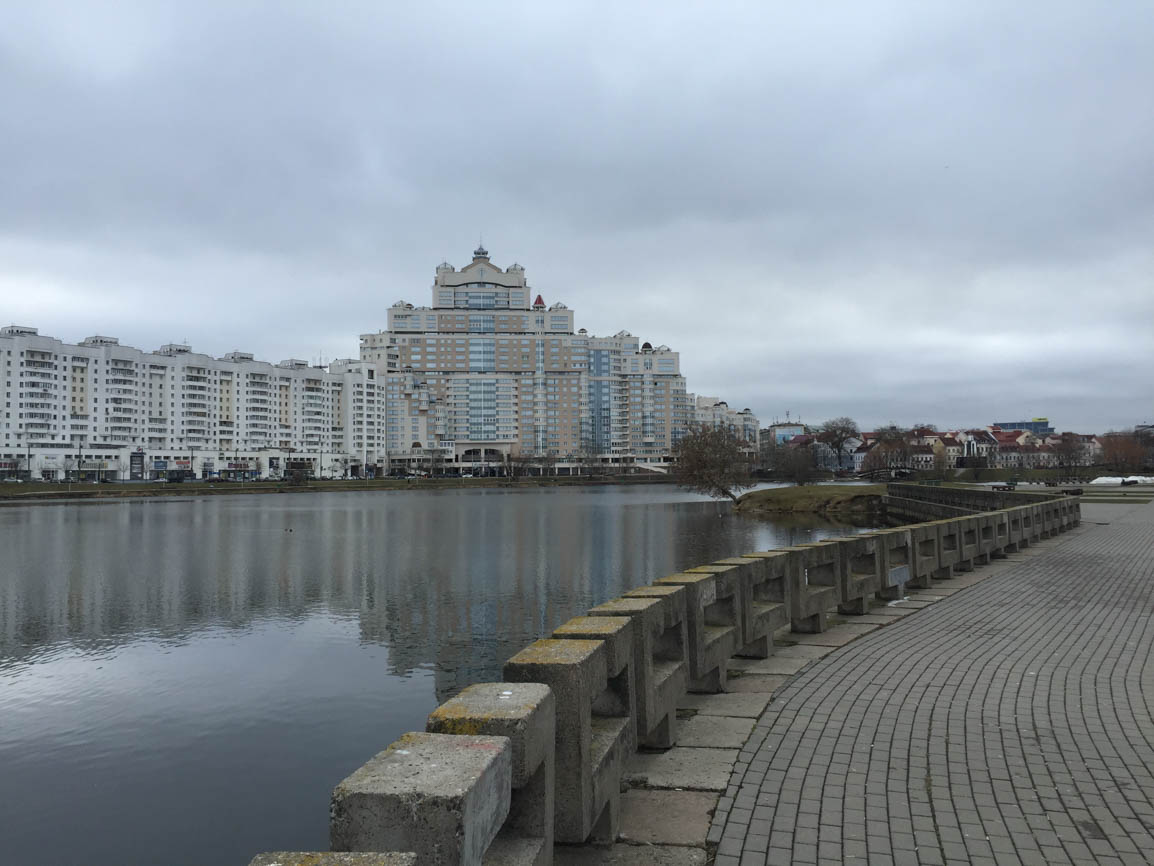 Like many of European cities the city was built on a river bank. Not sure why the architects decided to build this huge modern building next to the old city.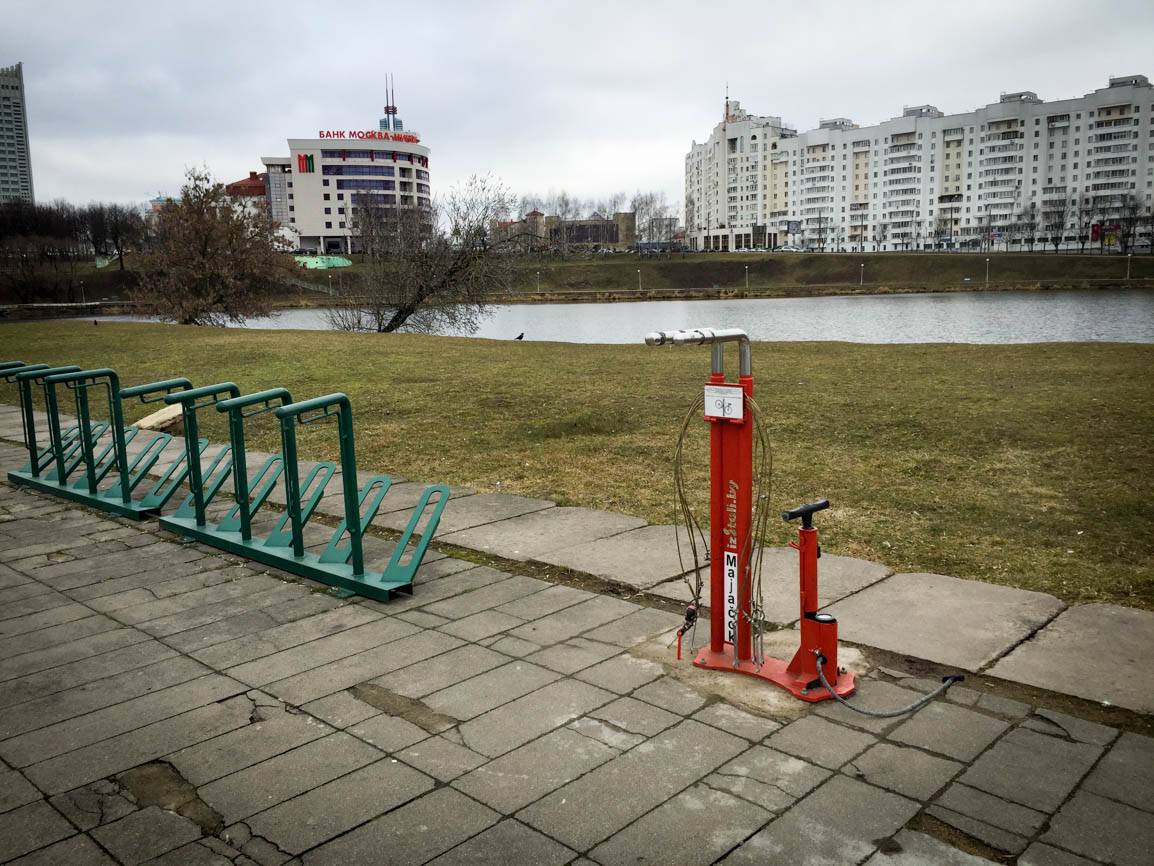 Unfortunately, not too many bicyclists this time of year. In fact, the streets were surprisingly empty.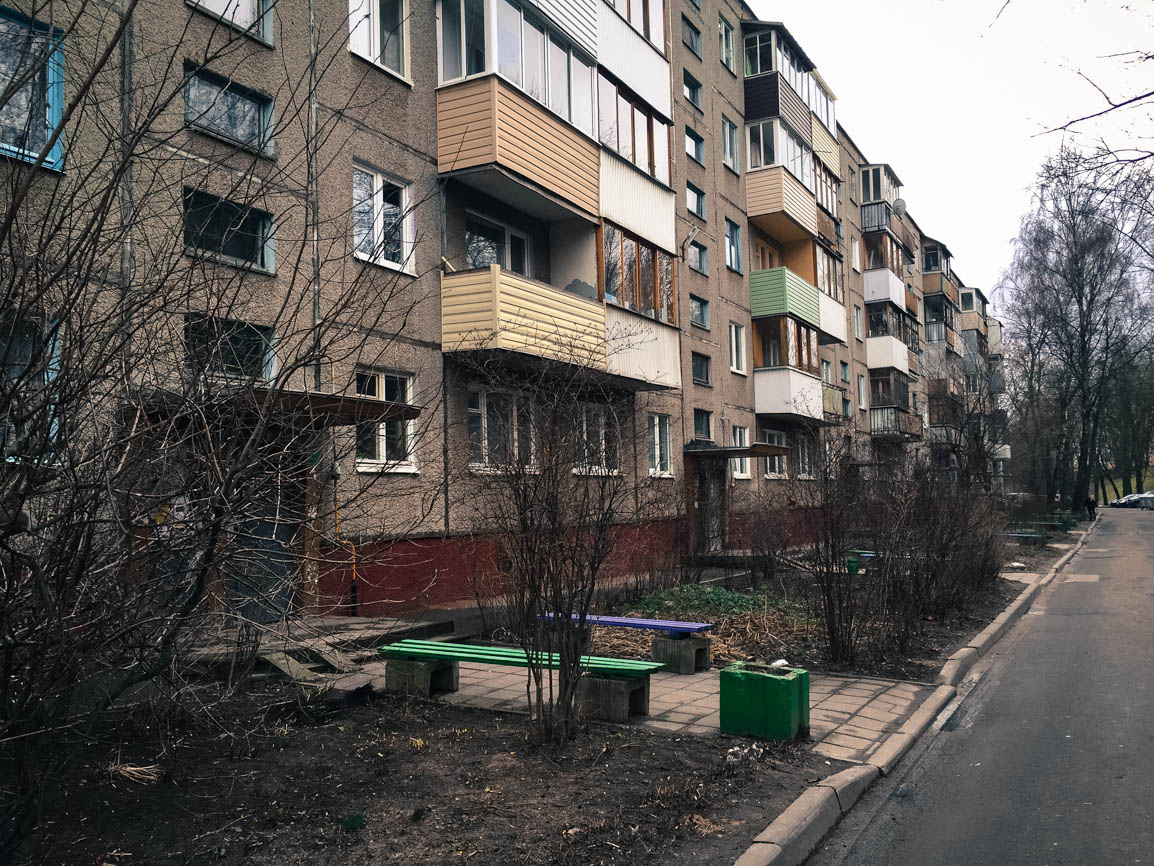 A typical Soviet era house that was built from pre-manufactured panels. My grandfather who was an officer in the Soviet army received a 4 bedroom apartment in Pinsk and later exchanged it for a small place in this building.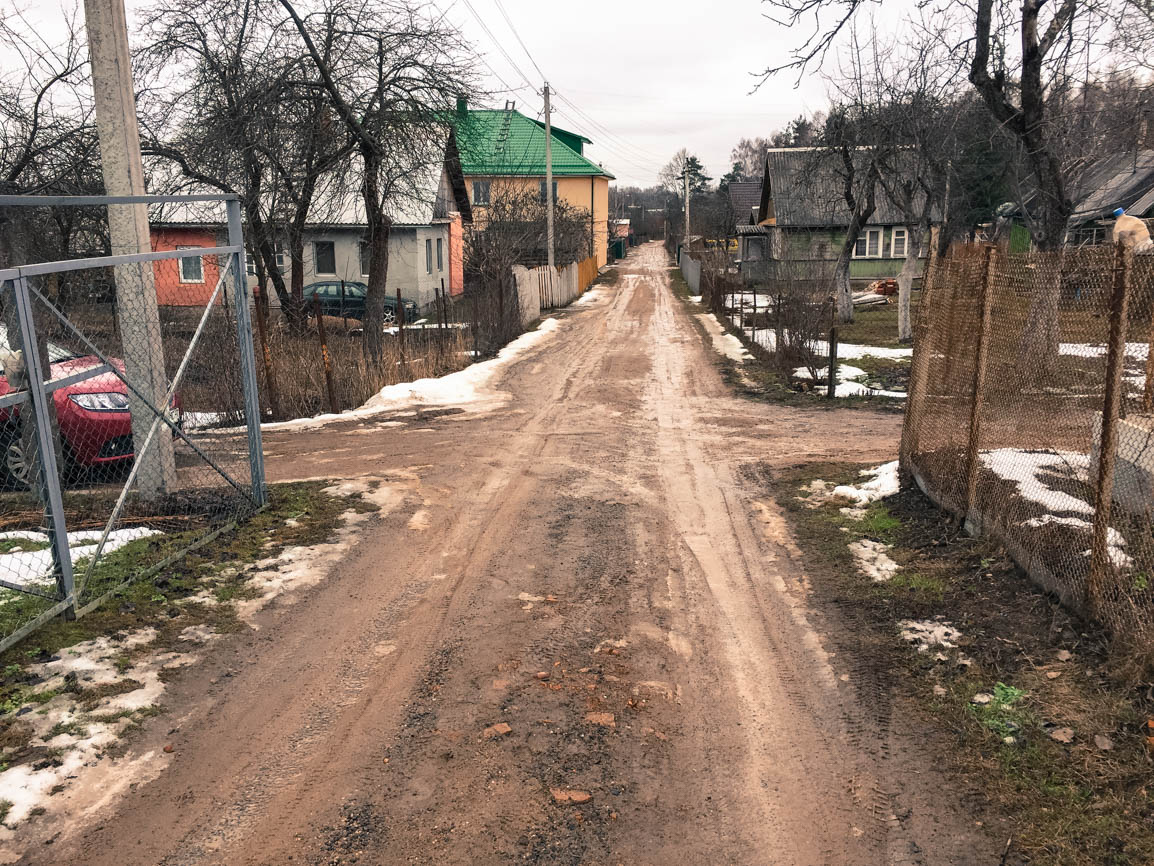 While everyone had a country-house, it was forbidden to built big dacha houses. Times have changed of course.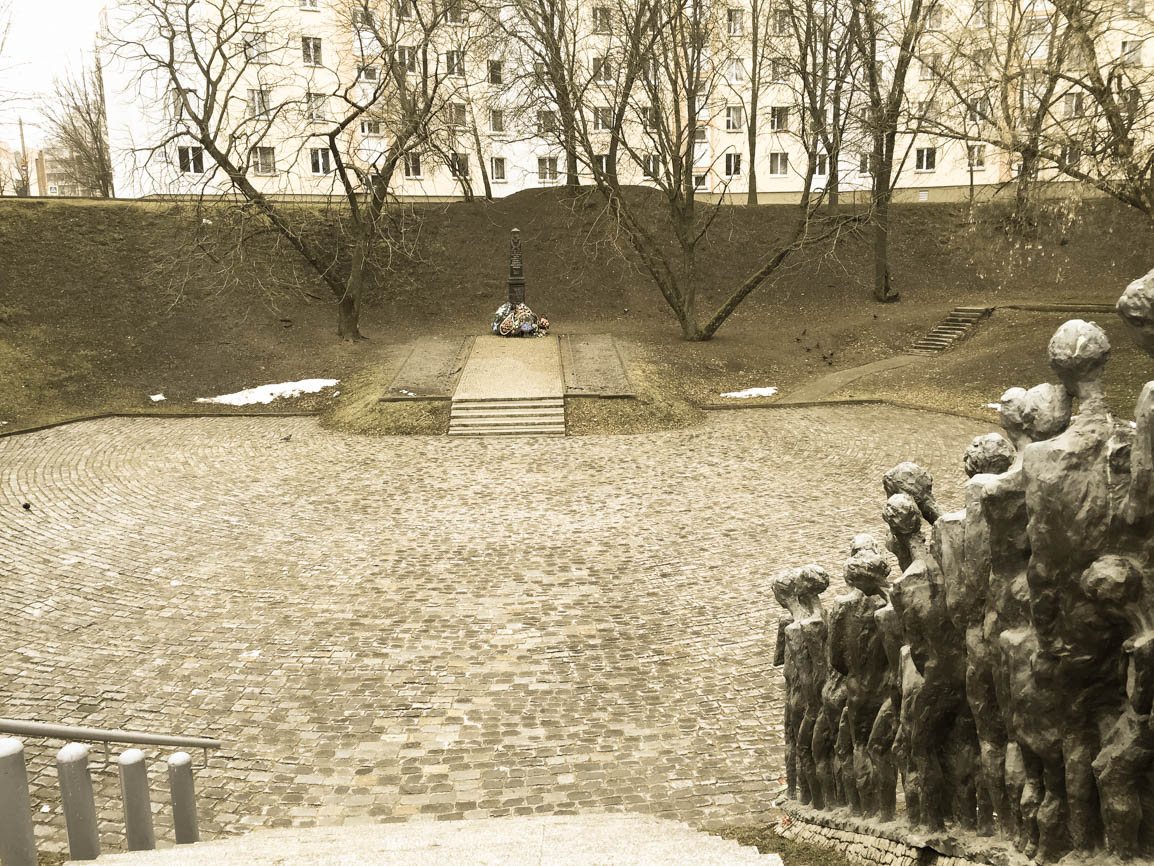 Not far from city center but hidden between streets is a Holocaust monument - The Pit. Almost 90% of Belarus Jewish population was killed during WWII.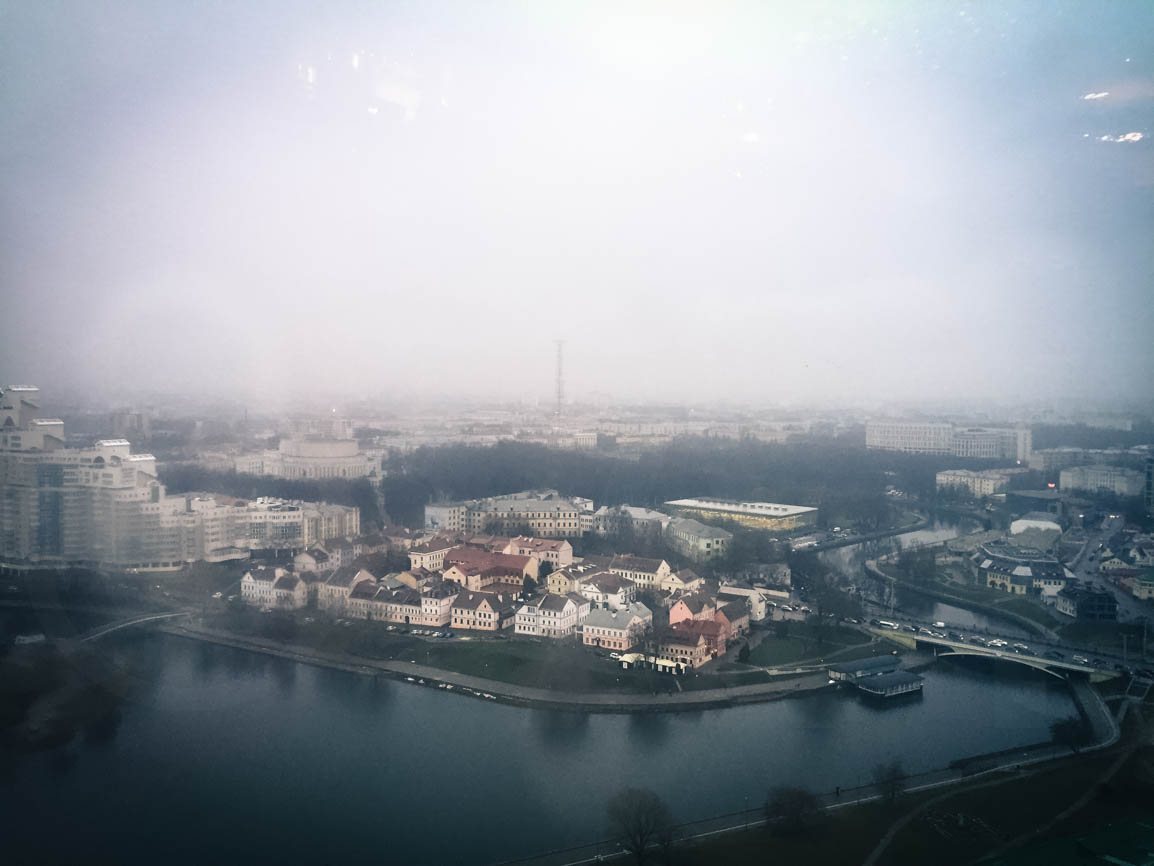 "The View" has a great view of the old city. The restaurant is located at the 28th floor and does not have any national dishes.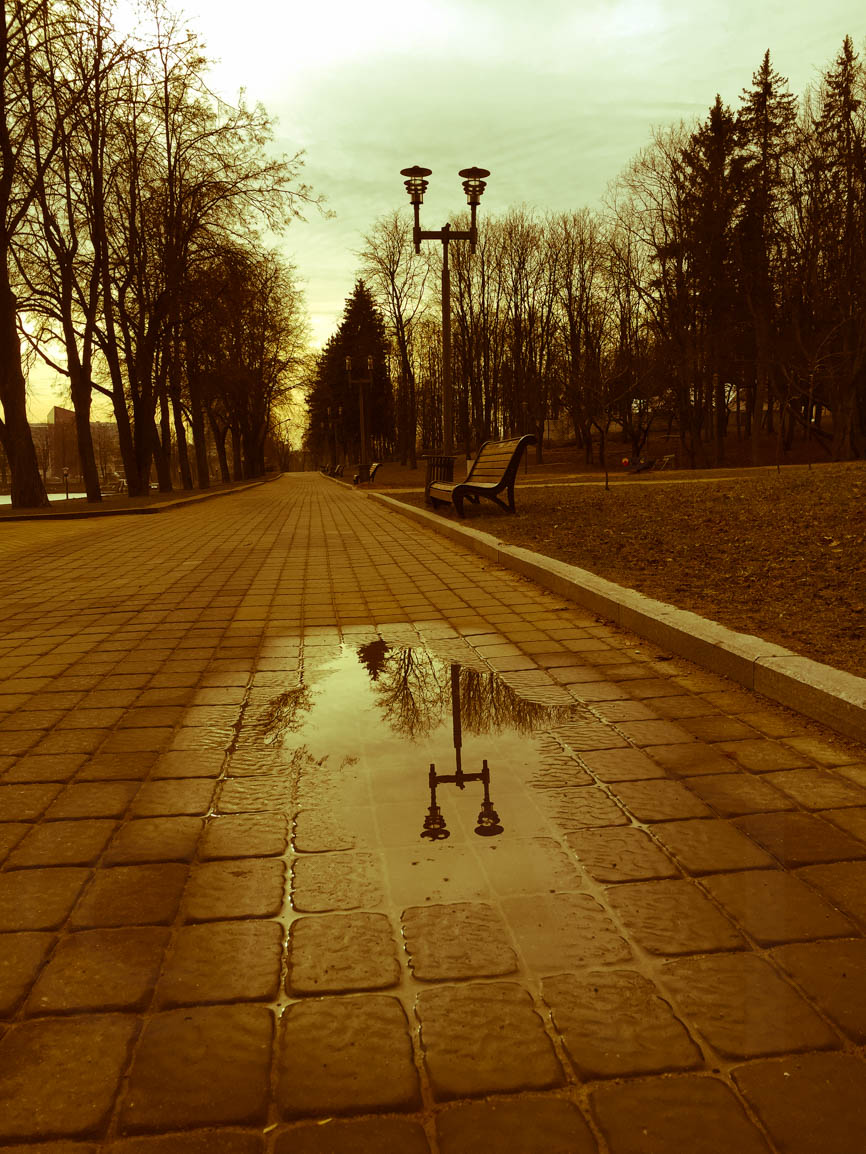 Even though it was not raining, it was not sunny too.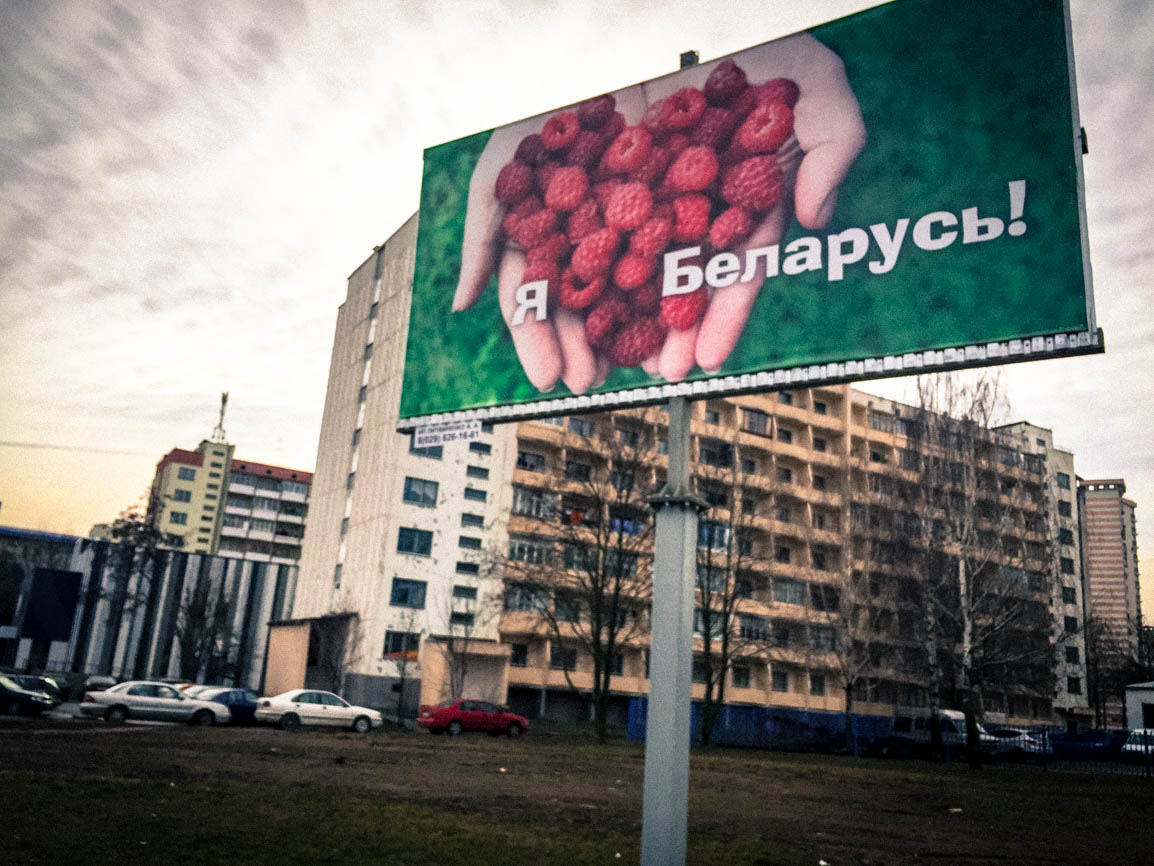 Signs professing love to Belarus are all over the city and country. Unfortunately it looks like Russian troubles affect Belarus too. Average salary here has decreased by half.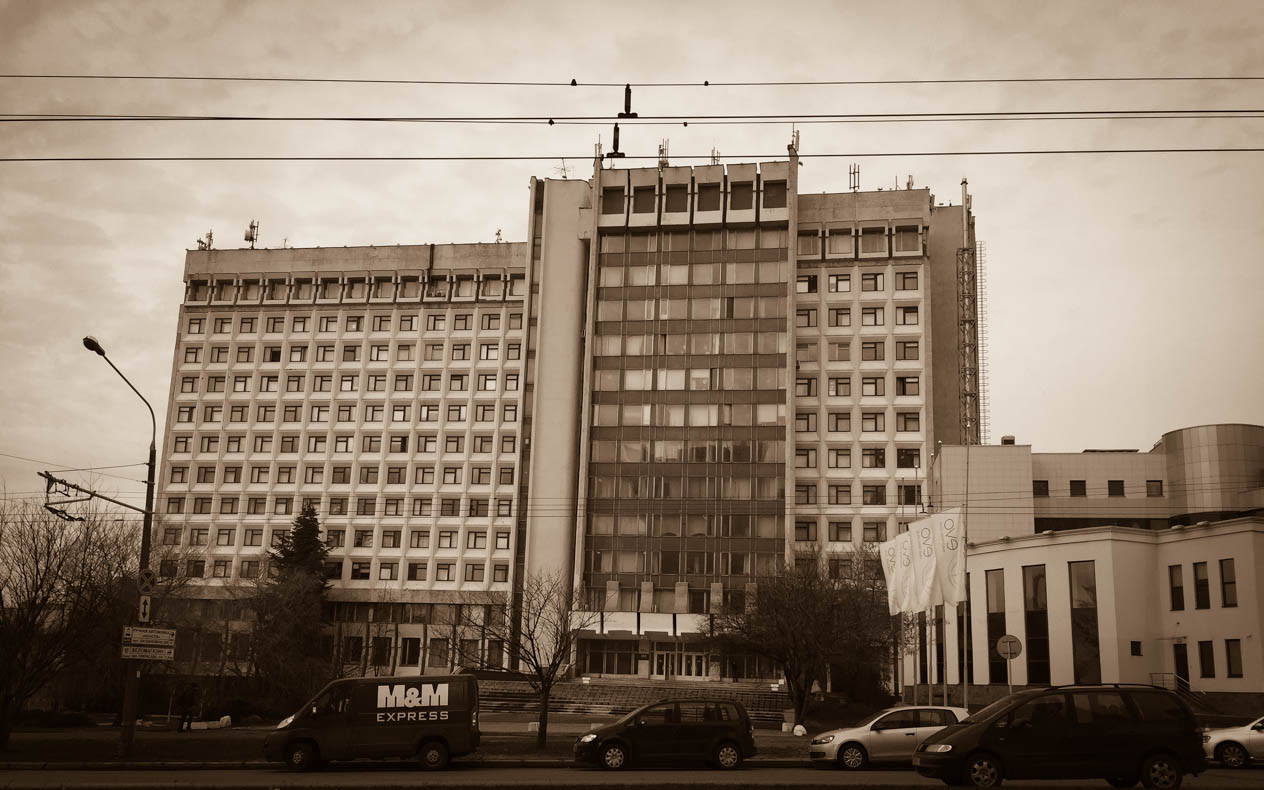 The entire institute where my mom worked was dedicated to copying the x86 computer.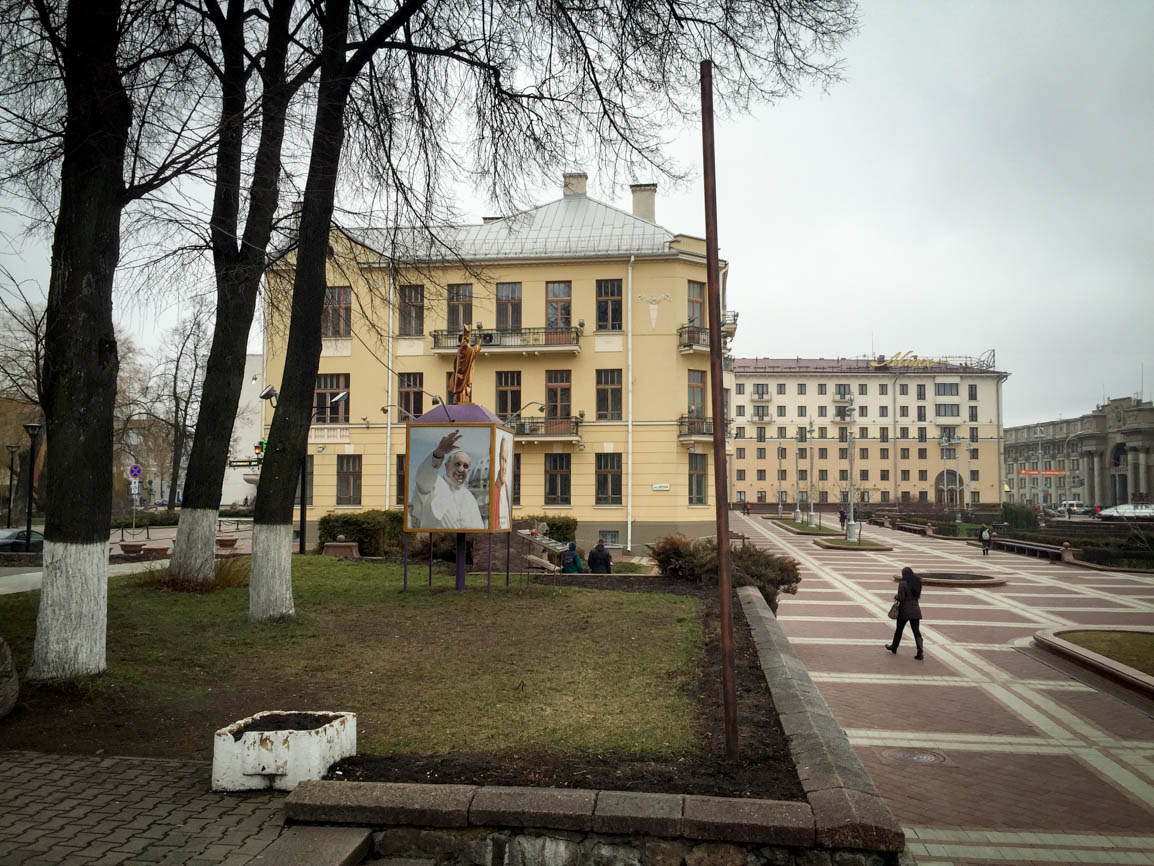 City streets were surprisingly empty; even on the weekends.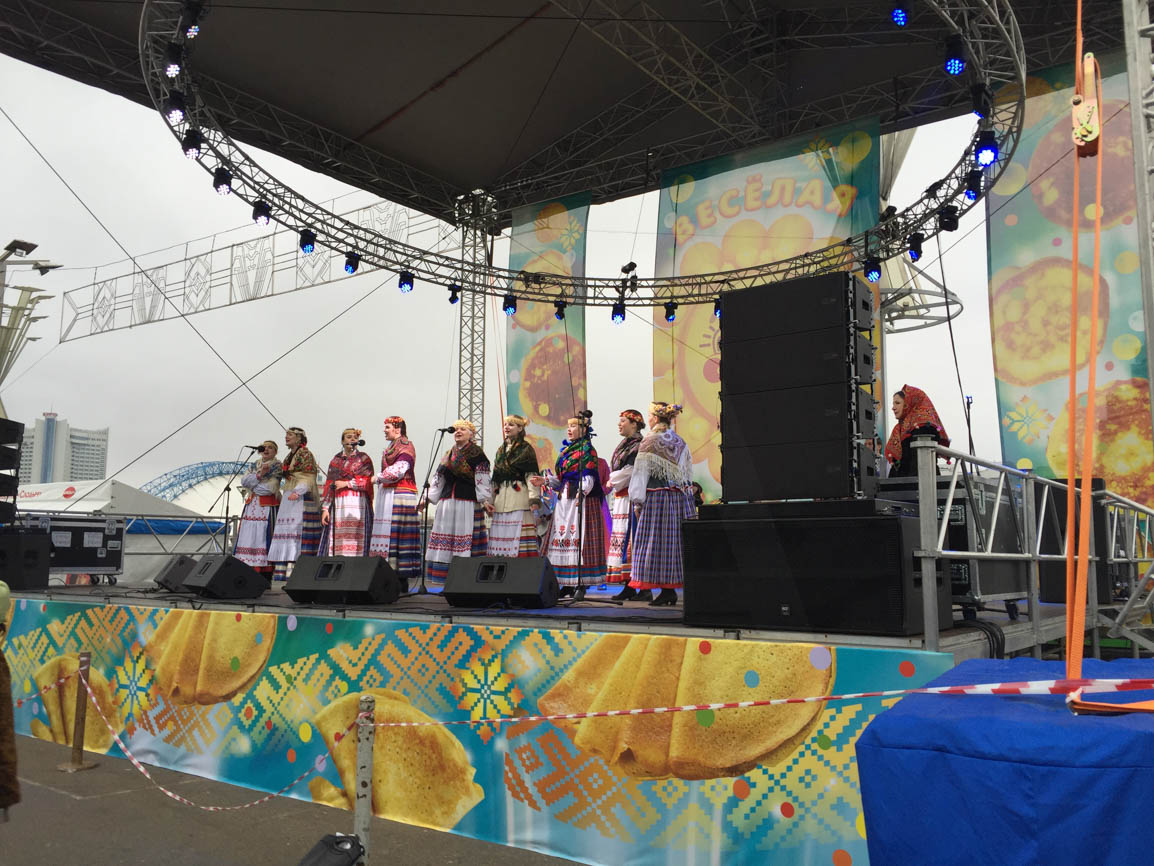 One exception was Maslenica, the celebration of spring.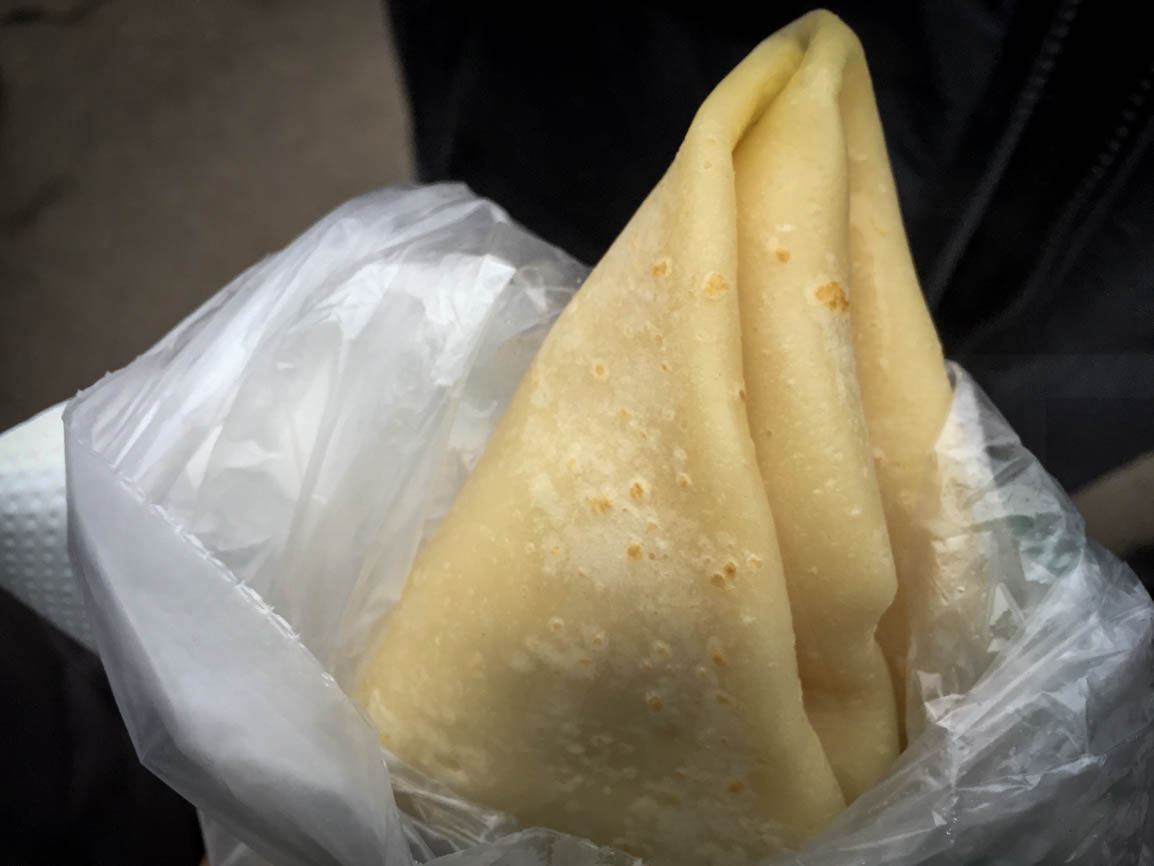 Despite a very strong wind and light rain streets were full of people who wanted to try fresh bliny, to listen to folk music, and to burn a beast.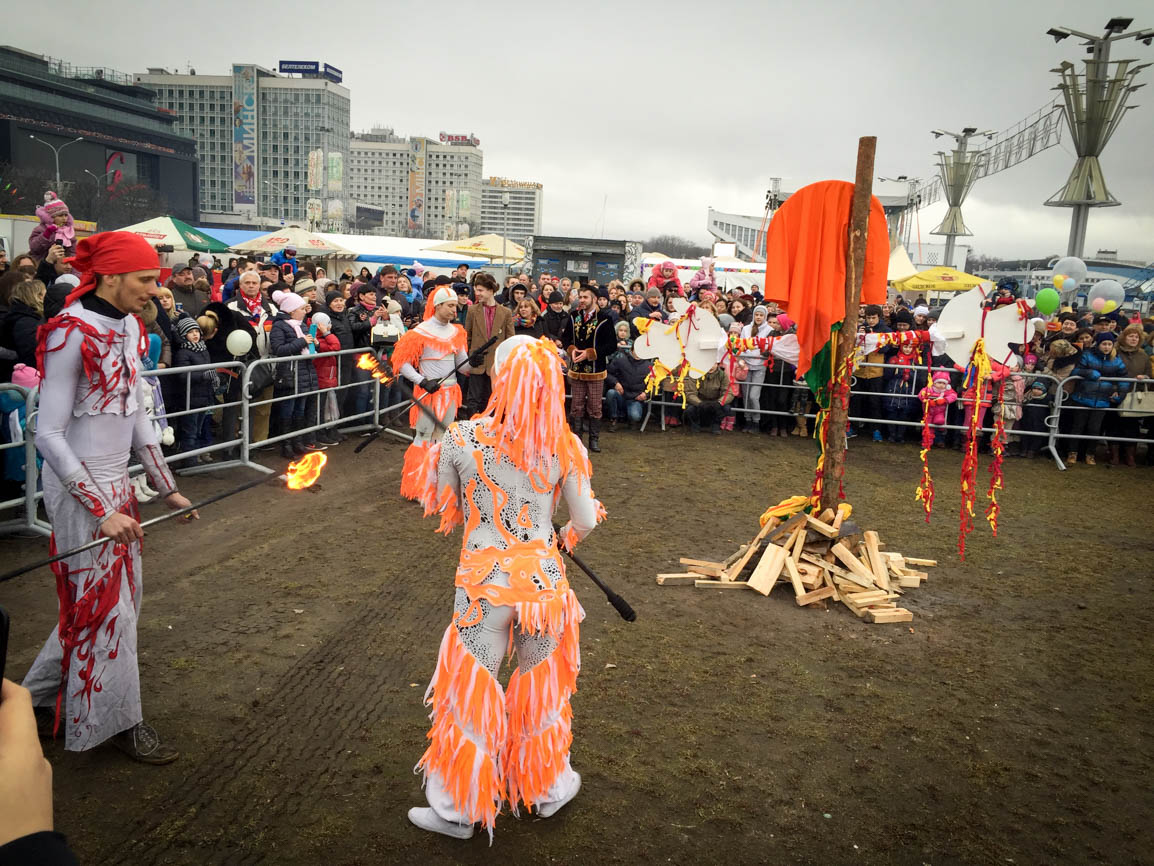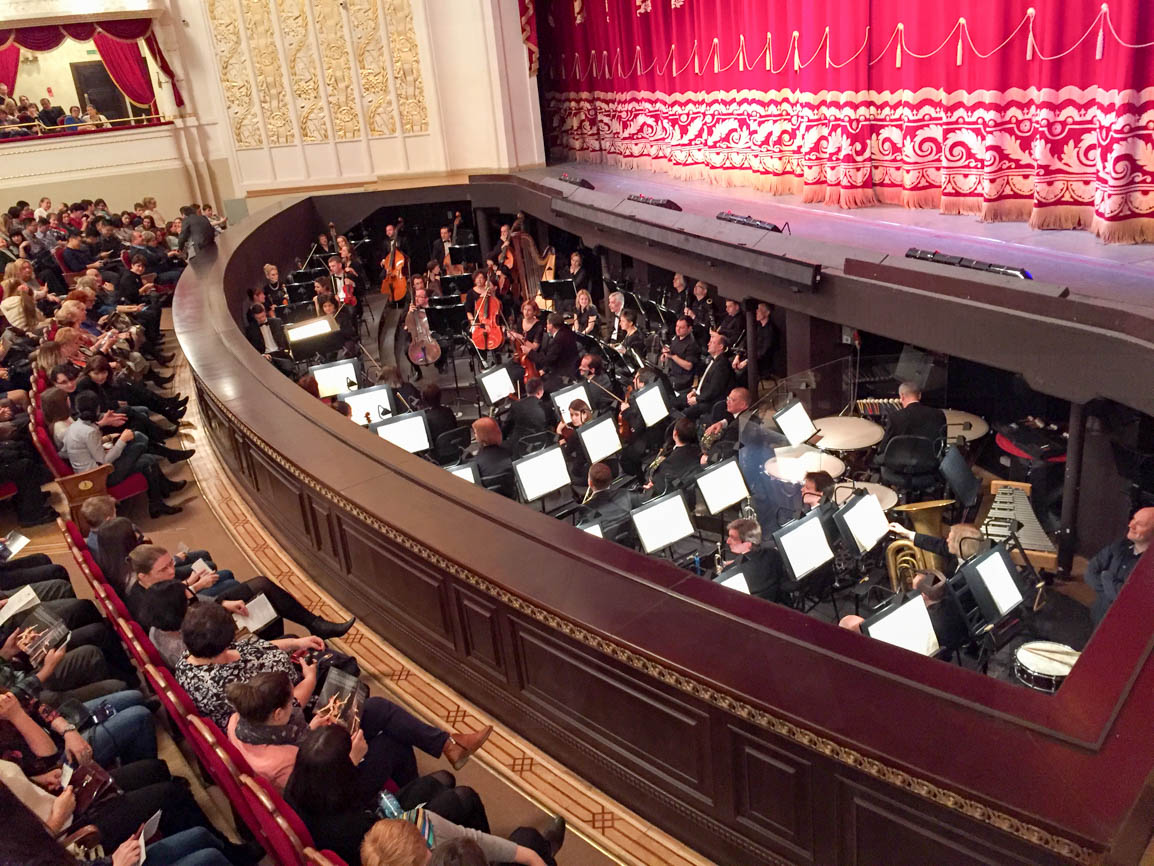 We were extremely lucky to pay a whopping sum of 200,000 rubles or $10 to get last pair of tickets to see the Swan Lake.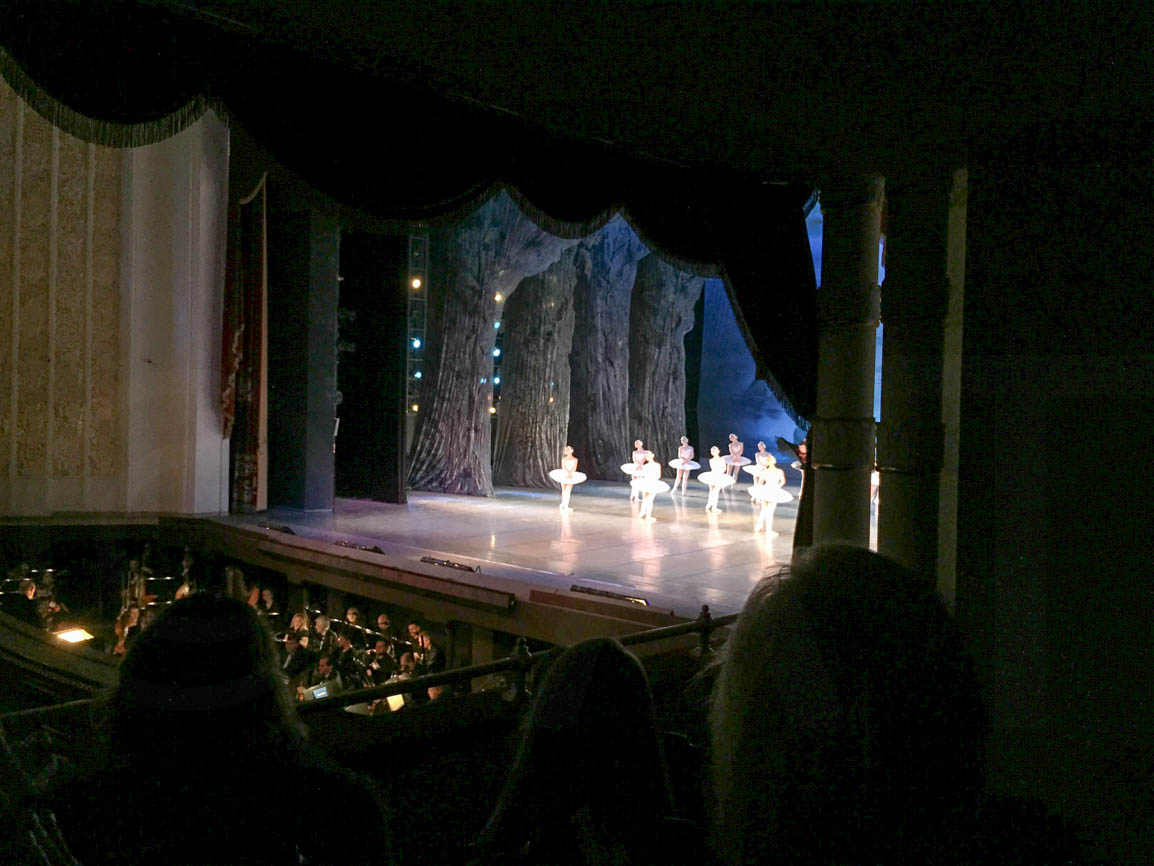 The performers were great and decorations were amazing.